survey finds investment is hampering regtech adoption in Australia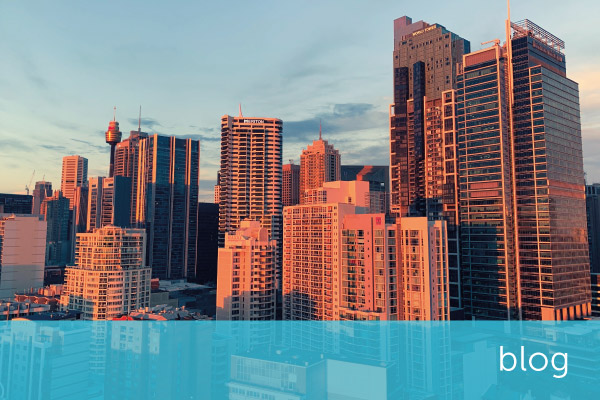 survey finds investment is hampering regtech adoption in Australia

This is despite the country having one of the world's highest concentrations of regtech product development.
A study released by the RegTech Association, which surveyed their member firms, uncovered that:
70% of regtech firms are bootstrapped by their funders, directors, or employees
64% have been in business for more than three years; the majority without external funding
only 15% have received investment from Venture Capital and only 12% have received Corporate VC investment
only 9% of regtech firms have received Private Equity investment
only 9% of regtech firms have received grant funding
'at the brink of a revolution'
Reacting to the findings, Deborah Young, CEO, RegTech Association, explained that the market must be backed in order to thrive.
She said:
Australia stands at the brink of a global regulatory revolution – where technology will enable corporates to automatically comply, monitor and respond to financial regulation. A rich, diverse regtech sector is emerging in response to Australia's global renowned, rigorous regulatory standards.

Despite having everything needed to be a global player in regtech, Australia's piecemeal domestic investment is preventing Australian innovation from underpinning the global regtech transformation.

The Government has a key role to play as the ultimate orchestrator of regtech – and to back the regtech market through formal recognition of the potential economic benefits, in particular around exports, to encourage investment into the sector and continued expansion of regulatory innovation.
Here, Encompass' Alex Ford, VP Product & Marketing, responds to the RegTech Association report by analysing some of the key themes, as well as sharing our own experience and insight…
the Encompass view
As a Software as a Service (SaaS) business, we know all too well that there is pressure to recognise revenue as quickly as possible and that long sales cycles bring difficulties.
According to the report, it takes Australian regtech enterprises thirteen months, on average, to move from initial conversations to full production deployments, across all regulated industry customers, with financial services being closer to fourteen months, on average.
It is important that these challenges are recognised and work is done to circumvent them. There is always a competing solution in the form of an institution's current operating model, which is typically built around manual processes.
At Encompass, one foundation for our success is to work with our prospective customers to build a joint understanding of their current operations, including interaction between people, processes and systems. It is common to find that, with so many stakeholders, locations and layers of operation, different degrees of understanding exist across the business about the true cost of retrieving and analysing the data and documents needed for evidencing CDD and EDD. Therefore, baselining this is an essential early step in the engagement, which creates a critical artefact.
case study
First State Super
meeting the challenge of customer due diligence, controlling the cost of know your customer
proof of value
The theme of 'Proof-of-Concepts or Trials' is also discussed in the RTA report. In our experience of creating a community of satisfied customers in Europe and now in Australia, PoCs are invaluable as an engineering approach to test the feasibility of new products through developing a prototype, however they are not suited to solution selling or more mature products.
Instead, at Encompass, once we have worked with a prospect to understand the strengths and weaknesses of their current operating model, we propose a Proof of Value (PoV).
Today, in banks all over the world, KYC analysts are challenged to read and analyse massive volumes of digitised data to discover facts about their customers which are relevant to their risk management – and importantly collect proof these processes and controls have been followed. These processes are difficult to change when regulations are updated and open to human error and variation from analyst to analyst.
Digital technologies, including intelligent process automation and artificial intelligence, are proven as more effective at analysing data than humans. Delegating this work to digital technologies frees KYC analysts to focus on judging intricacies of complex situations, making high quality and informed decisions, and taking actions which protect their institutions and the wider Australian economy against the corrosive impacts of financial crime. Banks, government and other regulated entities need to be prepared to make the investment.
Encompass have a defined and proven PoV methodology that we leverage at the appropriate point in the sales cycle to help prospective customers to understand how our platform improves quality, completeness and timeliness as they undertake digital transformation of their KYC process. The results delivered from this exercise are invaluable to our customer-side champions as they develop strong business cases which accelerate their procurement activity.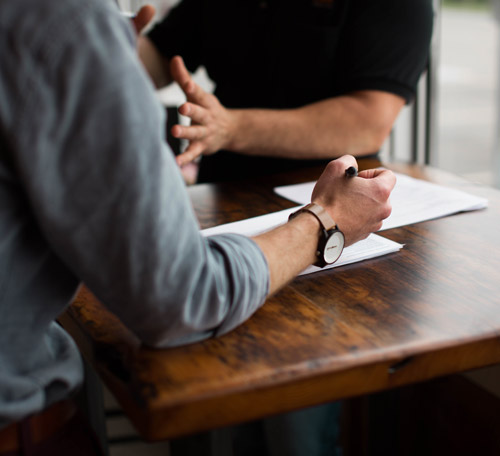 Digital technologies, including A PoV demands investment and commitment from the prospective customer and from Encompass. We employ experienced KYC professionals to engage on our PoVs. The fact that they have walked in the shoes of our prospects allows our pre-sales engineers to dive deeper into what constitutes real value and to tailor PoVs to a prospect's specific requirements.
how regtech resolves tension
Tension exists between Tier 1 financial institutions' drive to take immediate advantage of regtech while causing minimum disruption to their own operations. Tier 1 institutions want to own the applications used by employees to get work done and retain control over their workflows and their user interfaces. The banks' numerous complex and ageing systems further complicate the situation and contribute to the lag of 13.7 months for institutions to see value from their regtech investments.
Regtechs can help resolve this tension while increasing the likelihood of their own success by offering the banks an option of an application with a web based user interface and an API with full functional equivalence to their client application.
Our experience at Encompass is that institutions may choose to go live and generate immediate value after a successful PoV by using our web-based application, while giving their technical teams time to plan and deploy a broader and deeper implementation with integration into a number of existing systems using our API.
[one_fourth]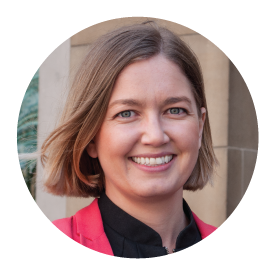 [/one_fourth]
[three_fourth_last]
about Alex Ford
VICE PRESIDENT, PRODUCT & MARKETING
Alex has worked with Encompass since 2012 and re-located to Glasgow in 2015 for the company's launch in the UK and establishment of the UK operation.
As Vice President of Product & Marketing, Alex oversees both teams from our APAC headquarters in Sydney. Previously, Alex was Marketing and Innovation Manager for the Institute of Executive Coaching and Leadership in Sydney and Hong Kong, and prior to that marketed software company The Distillery. She holds degrees in Japanese and Marketing, as well as Digital Marketing qualifications from ADMA and Product Marketing from UC Berkeley.
Connect with Alex on LinkedIn and Twitter.
[/three_fourth_last]
about encompass
Founded in 2012 by entrepreneurs Roger Carson and Wayne Johnson, Encompass is the creator of unique, innovative Know Your Customer (KYC) automation software that enables better, faster commercial decisions. The company is driven by the belief that the best decisions are made when people understand the full picture, fast.
want to turn regulatory compliance
in to a competitive advantage?
Contact us today to arrange your personalised consultation of Encompass. Discover how our KYC automation software can help your business accelerate onboarding and give you peace of mind that you are regulator ready.
You also might be interested in