The value of automation to a bank's CRO and risk function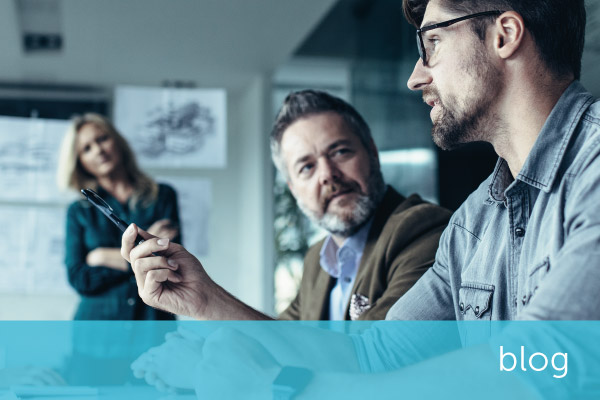 The value of automation to a bank's CRO and risk function
After more than a decade of increasing compliance costs, executive teams are pushing compliance functions to find cost savings so resources can be redirected to growth initiatives.
However, the work of Know Your Customer (KYC) operations remains challenging, with particular issues being faced including:
difficulty in accessing the data required to unwrap complex corporate structures
deadlines for urgent and large-scale KYC remediation projects being missed
Today's processes – underpinned by manual labour and a reliance on people who have to meet expectations far beyond those they have been used to – also bring an increasing need for experienced KYC analysts and services, making the task all the more important to execute effectively and efficiently.
We know that, in recent years, the increasing emergence of new technologies has transformed the industry and what customers require, and demand, from providers.
KYC in banks – the issues
Traditionally, KYC operations within financial institutions have been frequently plagued by problems, such as high costs, slow rates of completion and high rates of error. Shortcomings in operations can spill over to create problems in other functional areas of banks.
Where these have the most impact will differ by area and the remit and priorities of those concerned.
The Chief Risk Officer (CRO), as the executive accountable for enabling the efficient and effective governance of significant risks, and related opportunities, to a business, must ensure that it takes an integrated approach to tackling risk that evolves as the company, and wider industry, does.
In terms of KYC activity and the processes their organisation follows, there are various topics that will be top of mind for the CRO, including:
concerns that errors in KYC could cause the bank to reject customers they should onboard, while enabling the possibility of onboarding customers they should reject

uncertainty that controls established to manage risk are consistently observed and enforced creating weaknesses in the bank's defences, which can be exploited by those intent on committing financial crime
a heightened focus of strategic importance related to the data and risk functions
ebook
Embracing RegTech
Accelerating digital transformation while working remotely
The power of automation
Maintaining the quality of KYC in order to avoid regulatory and reputational risk is critical, and this is where the value of technology can be found, in a way that improves business output while addressing these key concerns of the CRO.
Encompass automates KYC discovery, reducing costs while enhancing compliance with global Anti-Money Laundering (AML) and anti-bribery and corruption regulation.
Automation ensures the CRO exercises continuous control over KYC operations. Without this, it is difficult for a CRO to know with certainty that every KYC analyst in every location is consistently adhering to KYC policy. By translating policies from natural language into software instructions that drive automation, Encompass ensures KYC consistently follows the intent of the risk and compliance functions.
Unlike human experts, software excels at searching and analysing large volumes of digital data without introducing errors. Automation gets it right the first time, every time, giving CROs confidence that onboarding decisions remain consistent with the bank's risk appetite.
Additionally, intelligent process automation ensures that every search, action and decision is dynamically recorded in a comprehensive audit trail for demonstrable compliance.
Many banks are in the process of selecting or implementing Client Lifecycle Management (CLM) platforms. Information about new or existing customers discovered in due diligence finds value beyond the compliance function when it is shared with customer-facing business teams to inform their conversations with customers.
Through integration with the leading CLM platforms, Encompass ensures that information flows to wherever it can be put to work within a bank and challenges misplaced notions of the role of compliance in a modern digitised bank.
Using a bank's established data sources, policies and procedures, and integrating with existing KYC or customer onboarding platforms, Encompass offers a seamless transition from manual to automated processes.
[one_fourth]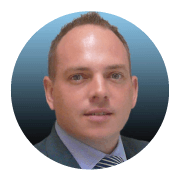 [/one_fourth]
[three_fourth_last]
about David Williams
SALES DIRECTOR, ASIA PACIFIC
David has over twenty years of Financial Services experience working in banks and solution providers solving challenges and managing risks across Onboarding, Data, KYC and Collateral (PB & OTC), and has a strong understanding of the front to back and end to end process and business. He is an experienced BAU manager with a track record for bringing transformational change by defining or refining Operating and engagement models, establishing or aligning functions and creating a culture and passion for change within teams.
He is a recognised industry thought leader and transformational change agent across the regulatory landscape within Asia Pacific for local rules and the impact of global reforms to local business.
Connect with David on LinkedIn.
[/three_fourth_last]
Encompass' intelligent process automation conducts live document and data collection, analysis and integration from public and premium sources to bring transparency to complex corporate structures and ultimate beneficial ownership, delivering the most accurate and complete KYC on demand.
Fill out the form below to request your consultation on how Encompass can benefit your business.
You also might be interested in